Cribsolution Shanghai welcomed a group of extinguish guests from Beijing during the sunny day in November last year.
In order to understand the supplier chain development and experiment in Shanghai market for the official 13th"Five-Year-Plan"in domestic business transaction. Mr. Shuwei Zheng the chief of market development department in Ministry of Commerce department,Officers from the China D&R center and Shanghai Business center visit Cribsolution in Shanghai's office. The General Manager Wei Jiang and his staffs Welcome the guests.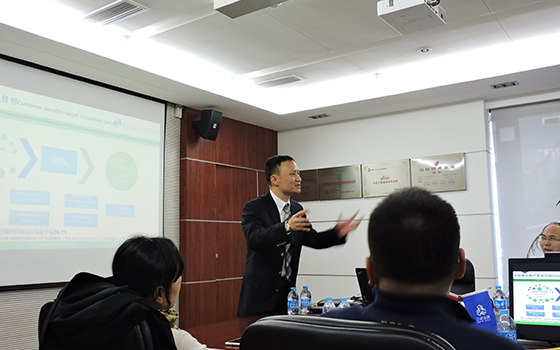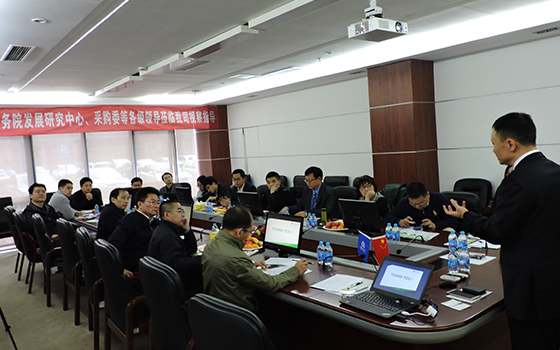 The Chief Zheng and other visitor stood around and took close look at the latest vending machine. The senior software engineer present a demonstration in detail to the guests and they agree that the machine will fit the market perfectly.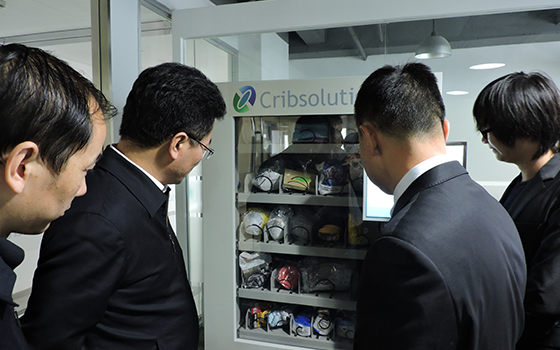 During the conference, Mr. Wei Jiang introduced the company's business and the service solution to the customer. Then he answered guest's question. The Chief Zheng asked "so far, which companies are using Cribsolution?""Cribsolution's business solution has been applied by Caterpillar ,Albea, Giti, Vesta and Perkins, all of which are the leader company of those industry. All of them has signed the strategic cooperation agreement with us"Mr. Jiang responded Chief Zheng summarized "considering the general economic environment, the manufactures are paying more attend to the internal management. Cribsolution provide a precise solution for inventory management. The trend like Cribsolution's business solution will start soon. the manufacture also will benfit from the data transparency, and improve its organization management and efficiency, this must be they are looking for!"Chief Zheng gave Cribsolution a lot of credit, he added " Cribsolution has a lot of experience of working with those international organizations who has higher efficient management, which shows Cribsoltion's management is also accepted by them.
The conference successfully come to the end with those officer's approval. All the staff will looking forward to see the guests come by again.
The people in Cribsolution will keep carrying the value of creation, trust and win-win and take the the revolution of inventory management as responsibility, in order to make "Green Inventory" become true and to achieve the green initiative, sustainable development, Cribsolution will never stop the hard-work.